Contest Rules
Prizes will be given in three categories:
Box Stock: A model built from a commercially available kit (it may be out of production). Your kit can be lighted and/or super-detailed.


Scratchbuilt: A model built from scratch or kitbashed from other components.


Diorama: Any model incorporated into a display with other models, figures, etc. that tells a story or presents a snapshot of an activity.


1) Eligibility. For the purposes of this contest, if the model/diorama depicts something that didn't happen - but could have happened (under some set of circumstances) then it is eligible for the contest.


We have no desire to nit-pick what "is" or "isn't" science fiction. Therefore, a model that depicts a P-51 license-built by the Germans and wearing Luftwaffe insignia is just as eligible as a WW2 German mecha. (However, if past contests are any guide, simply swapping decals - as in the case of the Luftwaffe P-51 - is unlikely to get many popular votes, and highly unlikely to get any Editor's Choice nods. Steam-powered Roman galley's or Viking airships, on the other hand ....)


Entries can be spaceships, shuttles, fliers, mecha, submarines, automobiles -- it doesn't matter. They must otherwise meet the eligibility rule.


If any doubt exists as to whether a design is eligible, Starship Modeler staff will ask for documentation proving the design meets contest criteria. All decisions of the Starship Modeler staff are final.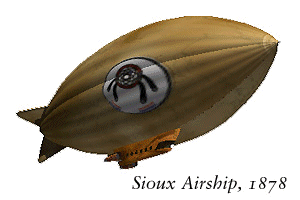 2) For the purposes of this contest, Dioramas are defined as any collection of models and/or figures that tells a story, or presents a snapshot in time. Simply adding one or more figures to a model will not qualify it for this category. It must be placed in an environment/context, and some sense of action or activity must be conveyed. For example:
Example: An SF3D Gladiator model with a commander figure in the hatch, peering through binoculars, is not eligible for the diorama category. That model, placed on a base with ground cover, trees, or other signs of an environment, will probably be allowed. That model, placed on a base with groundcover and several figures refueling/servicing the vehicle, is definitely eligible.
3) You may enter as many models as you like. Each entry must be accompanied by a $5 entry fee. All payment must be made in a check or money order for US dollars, made out to "Starship Modeler". Send payment to: Starship Modeler, 1580 S. Milwaukee Ave Suite 415, Libertyville, IL 60048 (USA).
4) All entries must be received by May 18, 2003. Judging will take place between May 16-31, 2003. Voting will be performed online by registered members of the Starship Modeler readership, as well as the staff for Editors' Choice awards. Starship Modeler staff and relatives are excluded from the entering the competition. All judging is final. The Starship Modeler staff will determine the winner in cases of a tie.
5) Entries must include:
Your name
Your postal and e-mail address
Contest fee
Model description, including how you built the model. Fictional historical overviews are fine, but we'd rather hear what went into making the model. Long monographs covering every action in which the ship may have ever partcipated will be ruthlessly edited.
Up to six pictures. Three of the pictures must be a front view, top view, and side view. The remaining images are optional and can be used to show off specific details or just to shoot the model from some of its more attractive angles. If more than six pictures are sent, the Starship Modeler staff reserves the right to chose which, if any, additional images to include. You can send your submissions via eMail, or if you are unable to scan your photos, just mail them to: Starship Modeler, 1580 S. Milwaukee Ave Suite 415, Libertyville, IL 60048 (USA). Photos WILL NOT be returned unless a properly posted SASE is included. All entries will be posted, as long as they meet these Contest Rules.

6) You can include as little, or as much, of a "back story" explaining the timeline from which your model springs. Lengthy stories will be set apart as a separate link. Please also include some descriptive text on how you built your model! Remember - this is a model contest, not a writer's symposium; tell us about the model.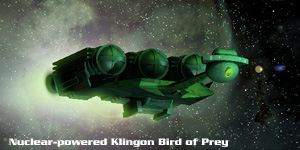 7) Do not add or subtract detail from your submissions, digitally or otherwise. i.e., do not add starry backgrounds or laser fire. All photos should depict the model, showing off its features and workmanship. We suggest you photograph the model in natural light against a plain, monochromatic background for best results. Scans should be done AT LEAST 100% (200% is better) image size, and at 72 ppi. Do not send images with greater density than 72 ppi, as it dramatically increases download time and most browsers won't show the better image quality anyway.
8) Prizes will be delivered by mail and sent out within one month of completion of judging.
9) Starship Modeler reserves the right not to post images that are deemed distasteful. We're not going to be prudish, but all images should be presented in a tasteful manner. Any hull/nose/wing art, and the like, should forswear the depiction of genitalia, for instance.
10) In the Stock category, detail sets such as aftermarket lighting kits or decals are allowed. While such extra detail could increase your chances to win, quality and creativity of the work is still a major factor in judging.
11) Entries can be models which were completed prior to the contest, but can not be ones that have been previously submitted for publication on Starship Modeler.
12) Starship Modeler staff reserve the right to reject any entry we feel does not meet the guidelines published here, or the underlying spirit of our contest.
If you have any questions about these rules or other contest details, please ask us by dropping a note, or use the postal address given above.
Contestants: make sure we have your mailing address!
A link will bring you to the Vote Page, once it becomes active after May 19, 2003.

Companies or individuals interested in sponsoring this contest should contact the Starship Modeler staff.